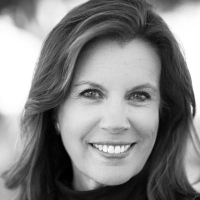 Cricket Rohman
Contemporary Romance, Romantic Suspense, Western Romance, Women's Fiction
Cricket Rohman grew up in Estes Park, Colorado and spent her formative years among deer, coyotes and beautiful blue columbine. Today she is a full-time author writing women's fiction and mysteries about the cowboys, lovers, teachers, dogs, the great outdoors—even Alzheimer's. And, so far, there is a dog in every one of her novels.

The romantic western, COLORADO TAKEDOWN, Book 1 in the McAllister Brothers series, was released May, 2018.

Book 1 FOREVER ISLAND and Book 2 WINTER'S BLUSH of The Fantasy Maker series, romance novellas, were released November 2017.

SAVING MADELINE and The LINDSEY LARK series were published 2016 to 2017.

Prior to writing, Cricket's career path included the following adventures: actor, singer, audio/video producer, classroom teacher, school principal, and U of A assistant professor.
Knowledge is the antidote to fear.
Ralph Waldo Emerson